We meet on the fourth Wednesday of every month (19.00 – 20.30) to discuss the Bible and/or books about the Bible and faith. We are currently meeting online
For the last few months we have been reading and discussing 'The Bad Christian's Manifesto' by Dave Tomlinson a writer and Church of England priest. We've all loved it and could all endorse the 9 point 'manifesto' at the end of the book as great rules for how a church should be.
From September we are looking at 'The Meaning of Jesus' by two theologians, Marcus Borg and N. T. Wright, as they debate their different understandings of who and what Jesus was and is. I expect some interesting debates.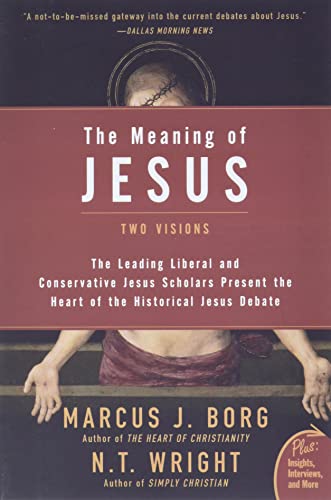 Our next meetings following our Christmas break are on
Wednesday 27 January 2021
Wednesday 24 February 2021
– 19.00 – 20.30.
Via Zoom
If you'd like to come along please email newarkcongregational@virginmedia.com and I'll let you know which bits to read for the meeting. You'll need to buy a copy of the book.
We have people at all stages in their journey of faith in our group. There are no qualifications to join and you don't need to know anything about the Bible or Christianity. You just need a willingness to listen to different points of view, to learn from what others might say and (if you want to) to contribute your own ideas and ask questions.